Welcome to our website, Solution Bank. Here you will find all the Chapter and Exercise-questions and their solutions in a PDF format of Edexcel Pure Mathematics Year 2. Due to which all the doubts about your Pure Mathematics Year 2 will be clear. And you will be able to score well in your exam. Moreover, you can also download the pdf of this solution bank on your phone or laptop without any problem.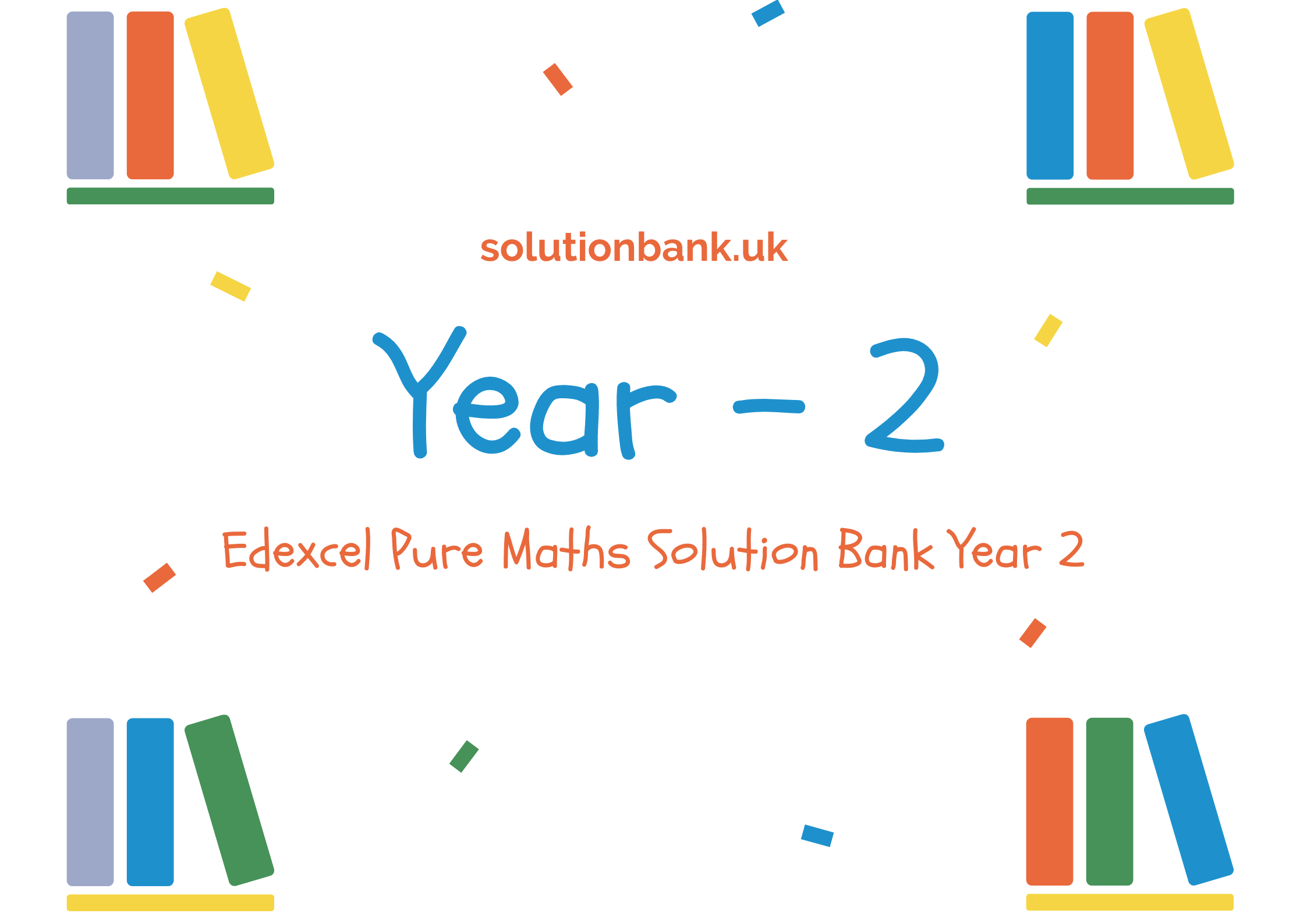 How to use solution bank year 2
There are many tests that people can take to measure their understanding of a subject, and the Edexcel Pure Maths is one of those tests that people should always consider essential when it comes to mathematics.
Once you take this test, you will be able to add this to your resume as proof of your mastery of numbers. This is why it is such a solid and reliable test to take for your profession. In addition, remember some strategies will make this easier to handle.
How to use the solution bank year 2:
Visit the website URL solution bank year 2 Check all of the chapters and click on the one you want to study.
Click on each exercise link to see the solutions it offers
These are the steps to start studying the solutions from older tests. You need to make sure that you are not rushing into this. You can achieve an excellent score on the test as long as you take the time to get ready for it.
The tips we provide below will be ideal for you to get the best possible score. In addition, you will find them very practical.
Take all the time you need with each exercise to understand what is happening.
Do not wait until the last minute to study for the test and start at least two months early.
Make sure that you know all of the steps required to solve the problems on each exercise.
Keep your diet low on sugars and junk food to stay sharp and get proper rest.
Take a good look at all of the solutions on solution bank year 2. This is the best way to know what to expect.
Now we have determined the value of the solution bank year 2. You now know how you can use it to prepare for the test. Moreover, this will be very useful, and it will allow you to achieve the best possible results.
This is an important test to take seriously.
Some tests may not have such an impact in some professions. With that said, others can be very impactful in the future of a professional. Hence, the Edexcel Pure Maths is worth taking by being prepared.
You may feel that getting ready to ace this test is a chore. With that said, the benefits of doing this with your time will be precious. You will be happy that you took the time to check out the solution bank year 2.
Regardless of the outcome, this will allow you to get ready for any questions and problems that they could create. Therefore, the test is very manageable with proper studying.
Final thoughts
Just take your time with this, and you will be able to ace the test without issues. In addition, even if you don't get the perfect score, you will be able to handle the test if you prepare with plenty of time. Hence, remember this, and you will ace it.